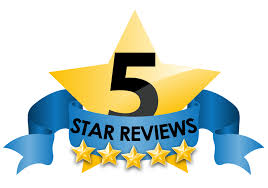 Björn Inge Sweden
Hi there, just found you on the "book". Remember a couple of swedes in dire need of some dynotime and general help back in 2000? Well, here's a picture of the result, sticker on fairing and smiles all around! I don´t think we thanked you properly at the time… You were crucial for the win.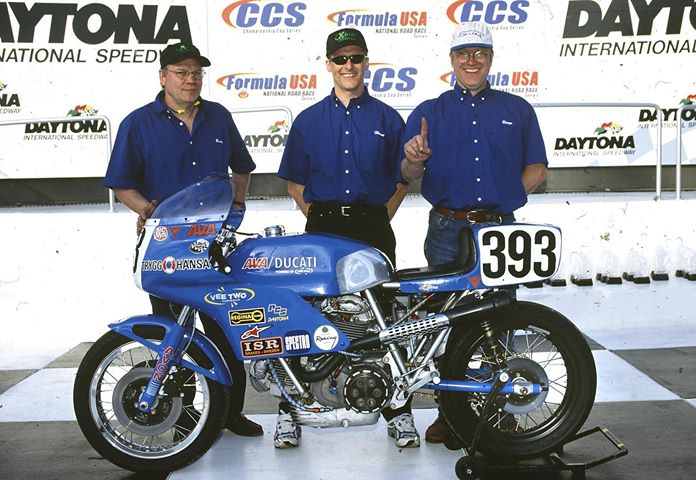 CM- Winter Park FL
I've known Tony since 2004, I know that because my first visit to PCS was on my Aprilia bought late '03. Since then Tony has serviced, repaired or restored half a dozen of my motorcycles and sold three on consignment. I've consistently found Tony and PCS to be professional, knowledgable, creative and cost effective and have recommended PCS to numerous other motorcyclists. He picks up and delivers and one time put other work aside to replace a defective fuel pump in my vintage Ducati and get me back on the road. Tony and PCS have been an invaluable resource!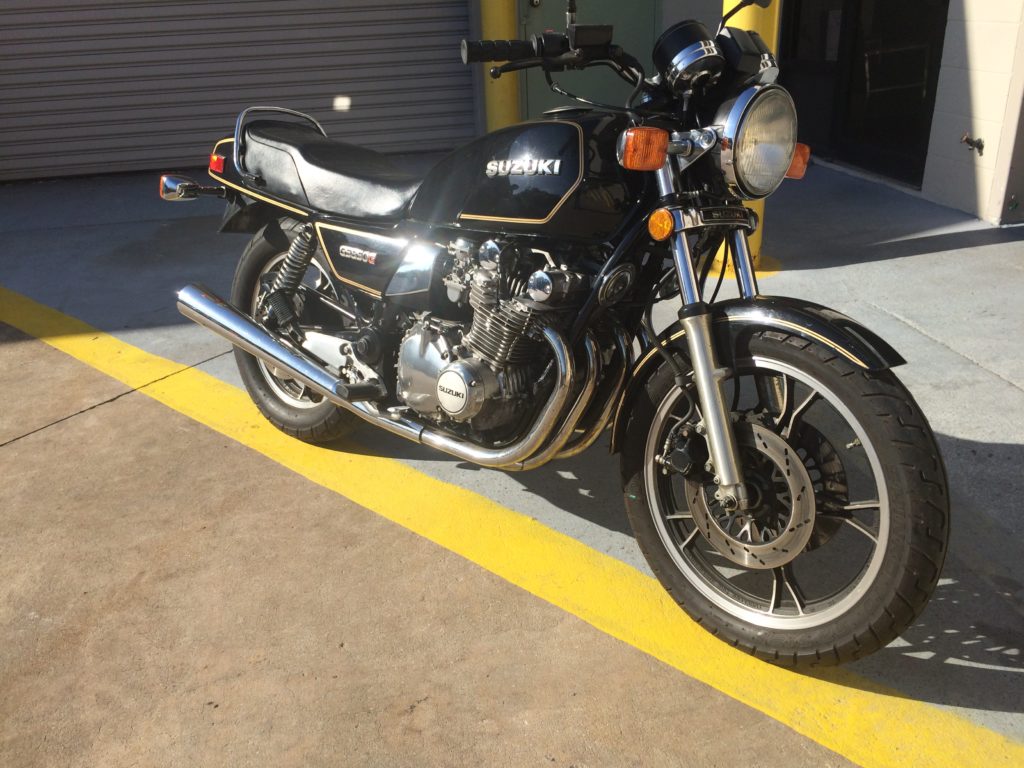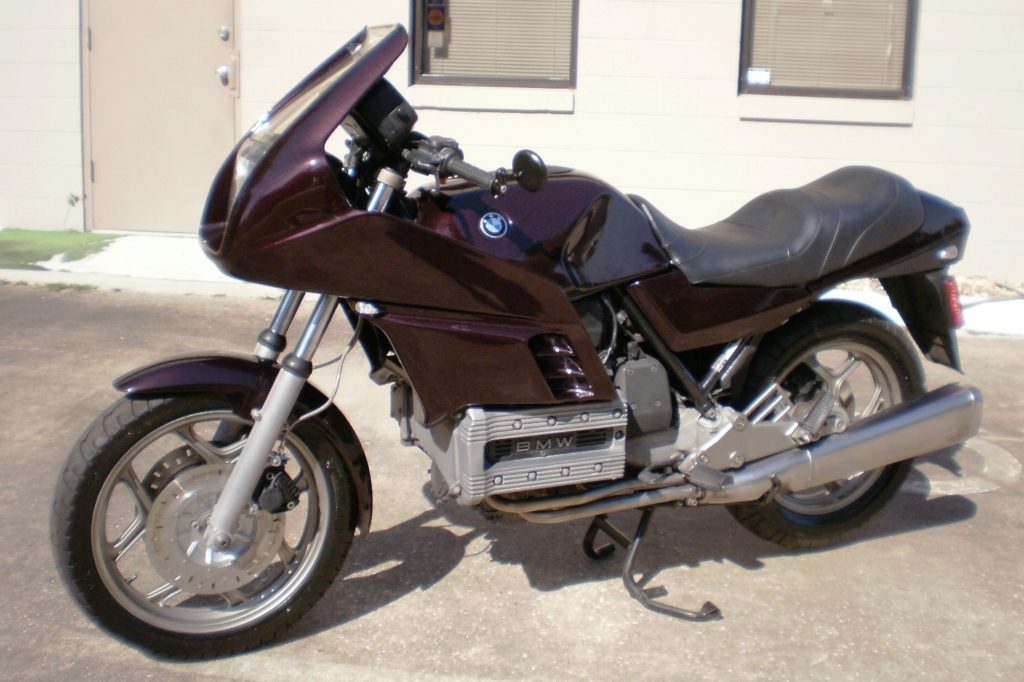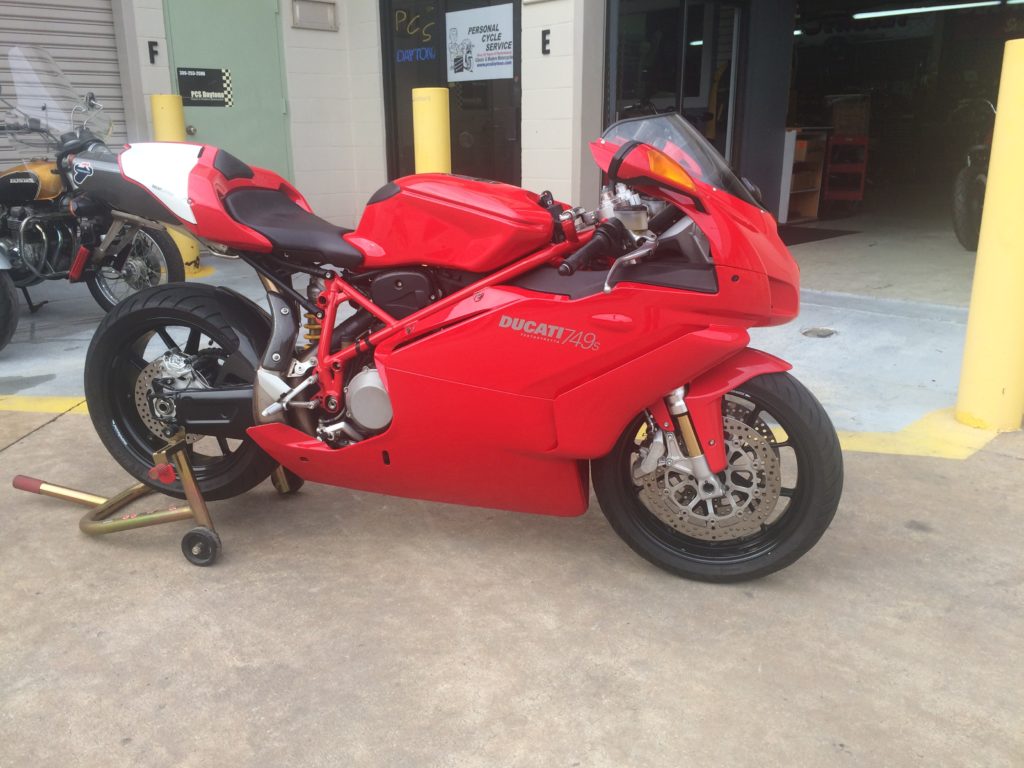 TH- South Daytona FL
For the past several years, I have had my motorcycles serviced at PCS in South Daytona. More than once, they have had to come and pick up my disabled bike and bring it back to the shop. When they have done so, they have never acted as though it was a burden or an annoyance. Repairs and maintenance done at the shop have always been complete and effective. Management and staff at the shop are always courteous and professional. They know their stuff, and I recommend them to anyone who asks about motorcycle service and repair.
BK – Orlando
Apparently PCS Daytona hasn't had much of a focus on Google reviews, so the negative remarks of one person are giving a highly inaccurate representation of the company. Check out PCS Daytona on Facebook to see far more reviews and a better depiction of them. My experience with PCS Daytona & Tony has been nothing short of amazing. I'm not sure what's more impressive, Tony and his teams bike building skills, or Tony as a human : ) He's the exact type of person I like doing business with, someone who values integrity and goes out his way to help you out. Won't go into too much detail as I'm sure Tony doesn't want more people like me around ; ) but on just a few days notice Tony drove a trailer out to me, brought my bike back to his shop & offered to store it there for me free of charge for quite an extended period of time. Really great guy! And as far as the bike goes… well I've always been more of a crotch rocket guy, this was my first non-crotch rocket bike, and I get more compliments on this one than any bike I've ever owned! The typical reaction is praise, then disbelief when I tell them what I paid to have it built! Go to Tony with a vision of what you want and he'll make it a reality (at a very affordable price)!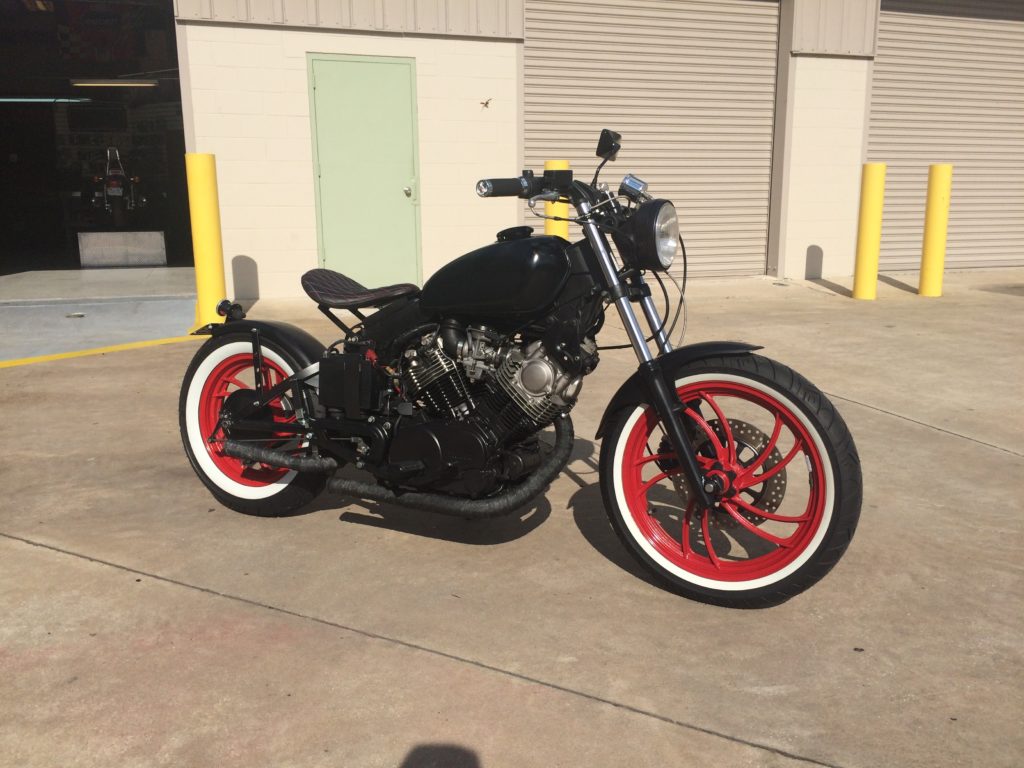 AC- Ormond Beach FL
I have known Tony since the late 90′, he has done service on my Ducati's and also built a 900 SS resto mod for me which a enjoyed very much. Tony/PCS Daytona also has in the past handle the sale of a couple of bikes for me, so for the 20 years I have dealt with this business , never an issue with quality of work or money. Check out his FB page and see for your self. FYI; not a storage unit and not in the hood, a business complex it's more like it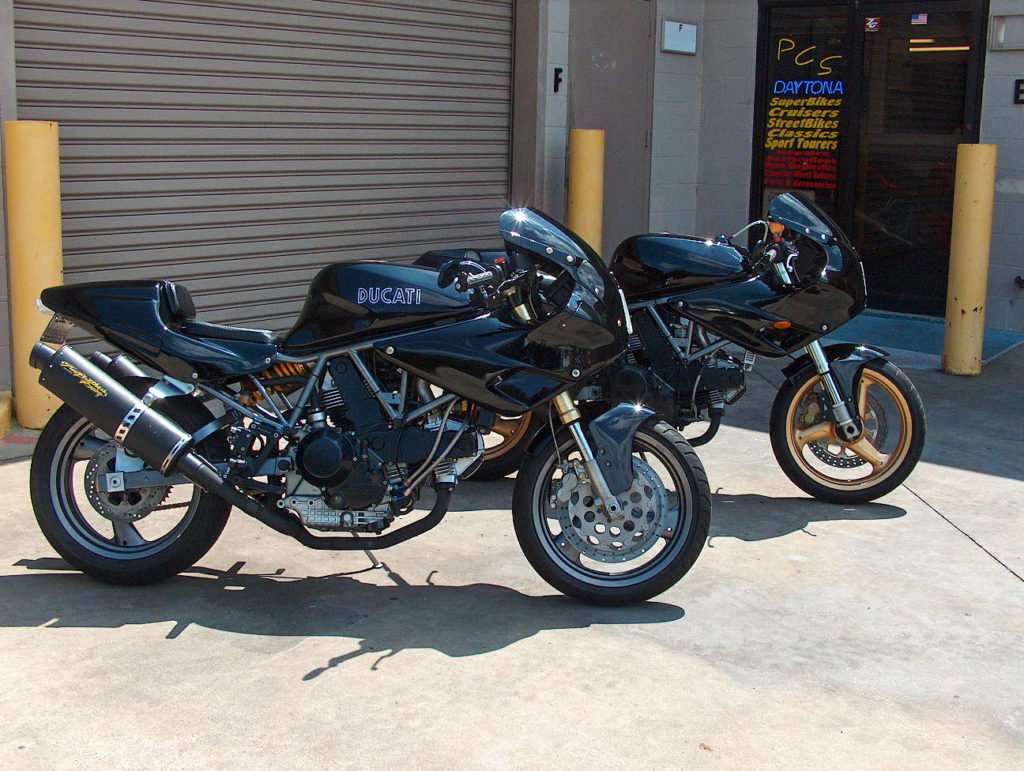 JT- St Augustine FL/Oregon
PCS Daytona has a 4.7 rating on FB with 2200 followers, so what is up with this low Google rating? I looked up that first review and the guy is a super complainer! I used PCS for 10 years to service and repair my Moto Guzzis, Ducati, BMWs, etc. He was always fair, truthful and stood by his word. I would have no problem doing business with PCS again.
RW-South Daytona FL
My name is Richard Whitson, CCS expert formula one and unlimited superbike winner at Daytona in 1985. I can tell you that Tony knows more about motorcycles and the ways to repair them than anyone I've ever come across. I've been on bikes including race bikes for over 45 years and have seen a lot of techs but none hold a candle to Tony. If you want it fixed right the first time, get with PCS Daytona
JI in Winter Park FL
Tony has always taken excellent care of my Ducati's. He and the shop have the knowledge and experience to make my Duc's quack!!
Tony has picked up my motorcycle when he passes through my area. When I had a garage with opener I made sure Tony had one.
Pricing is good but what's the price of outstanding service??
I would and do recommend Tony and PCS to any two wheel rider. The best!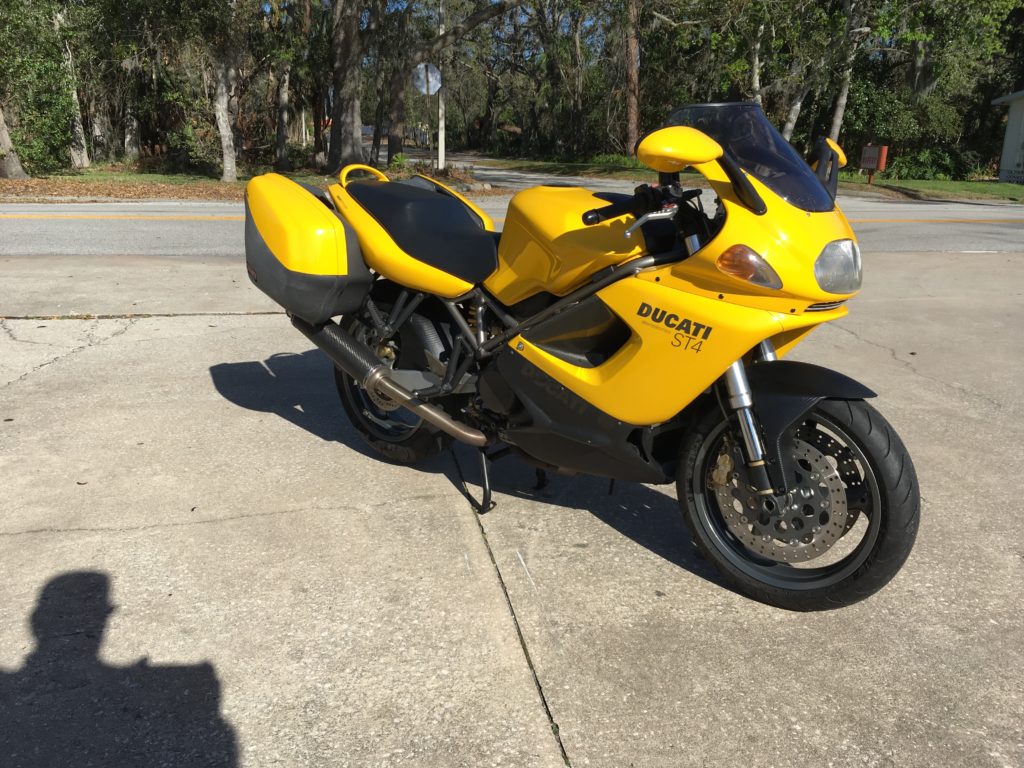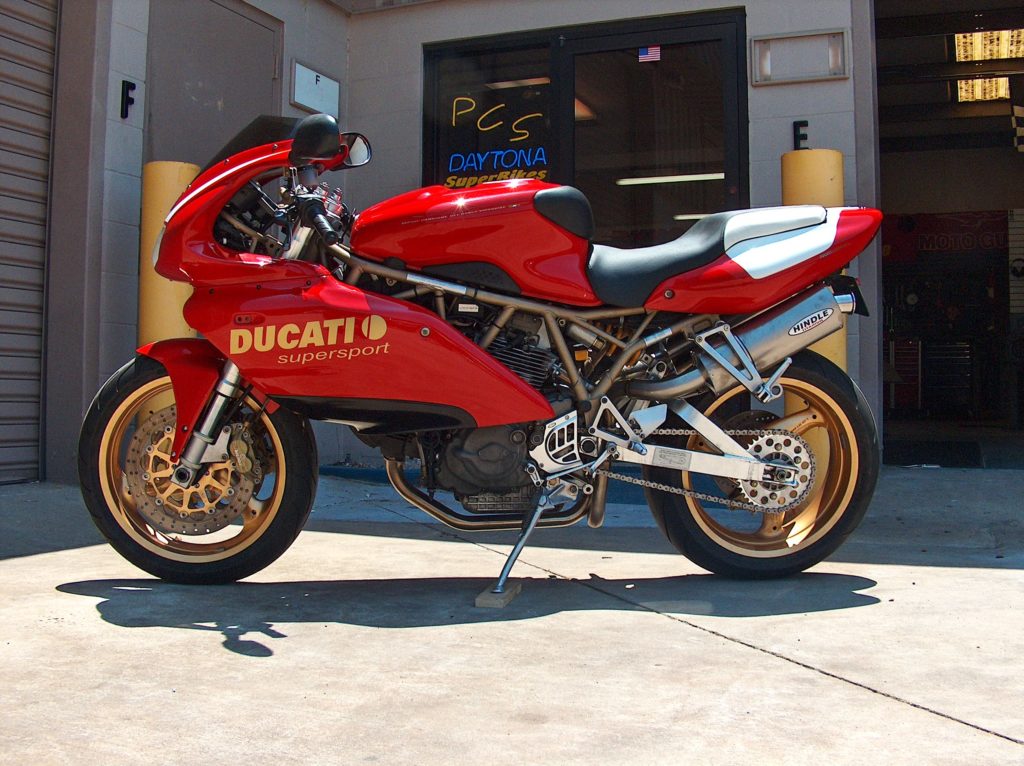 RJ Manhattan NY
With my 60's and 70's honda's on hand, it was time to step up to a more "modern" bike for longer weekend getaways this summer. Primarily for peace of mind and a little more comfort at higher speeds. Tony had a pretty close to mint all original 1989 Hawk GT. The bike looks and runs like it's 1 year old instead of 29 years. I'm extremely happy and can't wait to head upstate NY on it. Was easy and pleasurable doing business with PCS. I would do it again and recommend you do the same. Thanks Tony!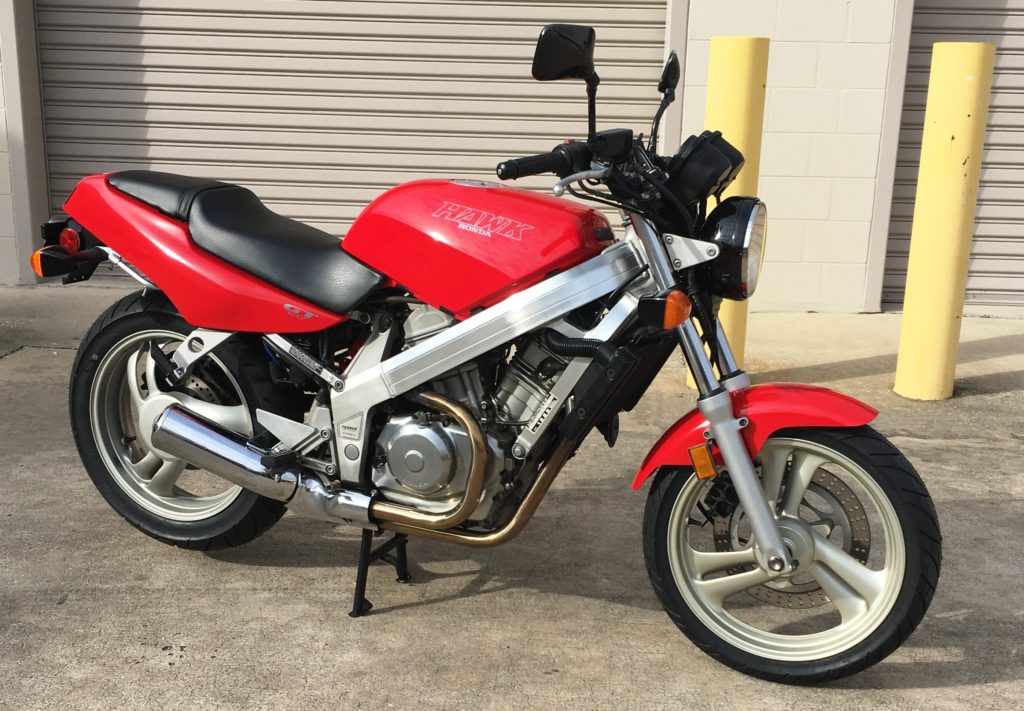 KH Norfolk VA
I've known Tony and done business, if one can call dealing with a friend "Business," for many years. In fact I believe we met at his first shop when he was in a different location nearer to the beach. I was still in the the armed forces in the 1990's coming and going overseas frequently. At that time, Carl George Fogarty aka "Foggy" the "Who Dares Wins" British speed merchant who ruled World Superbike rode like a man possessed. Subsequently, I had many questions about Ducati's and Tony was the local "go to guru" in Daytona Beach. Having quizzed him on all things Ducati he gave me the confidence to invest in that great marque. After hearing so many horror stories about potential problems getting parts and expensive maintenance issues associated with owning an Italian Stallion, he provided the knowledge and cost effective support I was looking for. To make this short, he talked, I listened, he convinced me, I bought one and have never looked back. My first Ducati in 2001 was a 996s followed by 2x 748s, 1x 916bi, 1x 998s, 2x MTS 1000ds, 1x 900 Cagiva Elefant, and its replacement the MTS 1100ds (S model) currently being modified as an Adventure machine under Tony's tutelage. Need I say more? Tony has always given me good advice, exceptional mechanical services and laughs shared in good natured harassment whenever I visit. What is his most important contribution to my riding experience and why am I writing this you ask? Well, as many here have also mentioned, he knows what he's doing, treats his clients as respected friends and goes out of his way to help, that says it all.
Thanks Tony!
B McG Ft Lauderdale FL
Bought a beautiful 75 Honda CB360T from Tony and his team. While I love the bike and the work that was done to make it look and sound amazing, it was the service after the sale that brings me to write this review. Good people and great, professional service.
Thanks Tony…greatly appreciated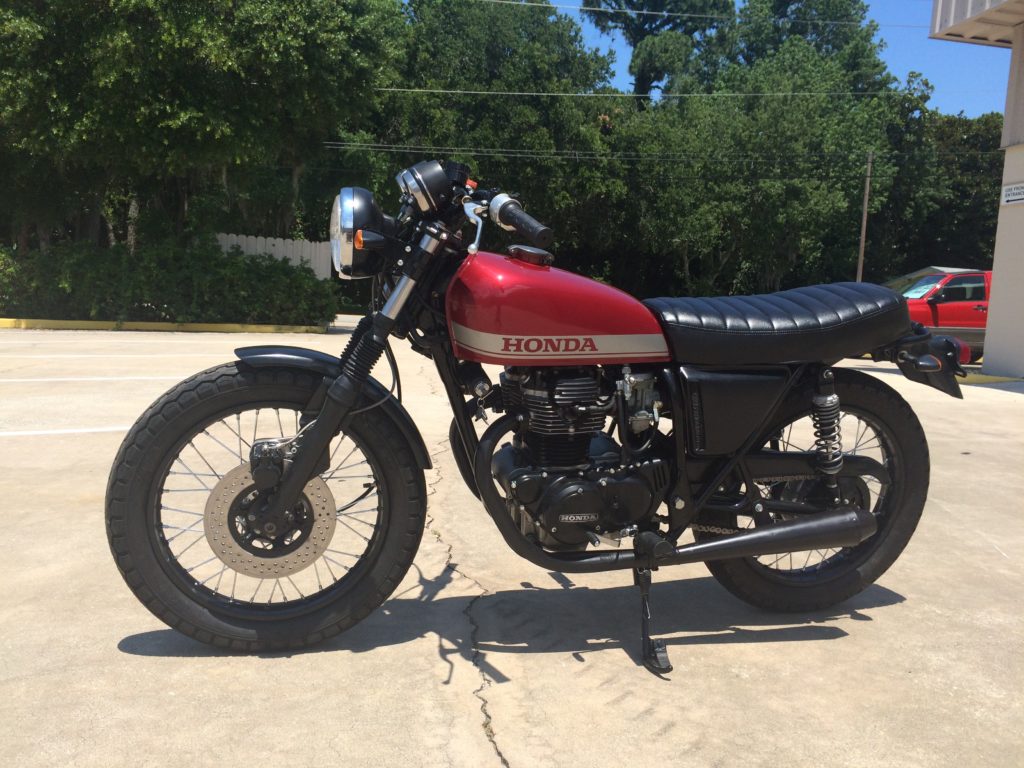 PW Chicago IL
Bought a rebuilt 1980 Yamaha XS400 from Tony via eBay. Great bike, great communication, and shipped to my doorstep. Love it.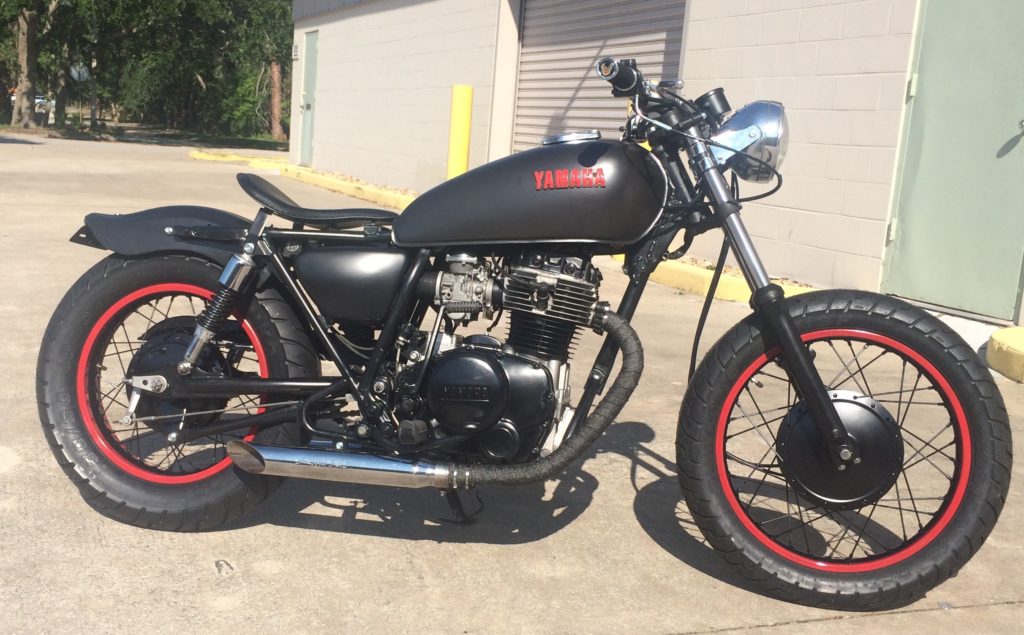 MH Myrtle Beach SC
I bought a beautiful TDM 850 from PCS they were awesome to do business with and I would happily buy another bike from them in the future especially if it's another TDM the quality of the bike was practically showroom new an for a 92 to look an perform like that showed the attention to detail they put into their work ….very very happy customer for sure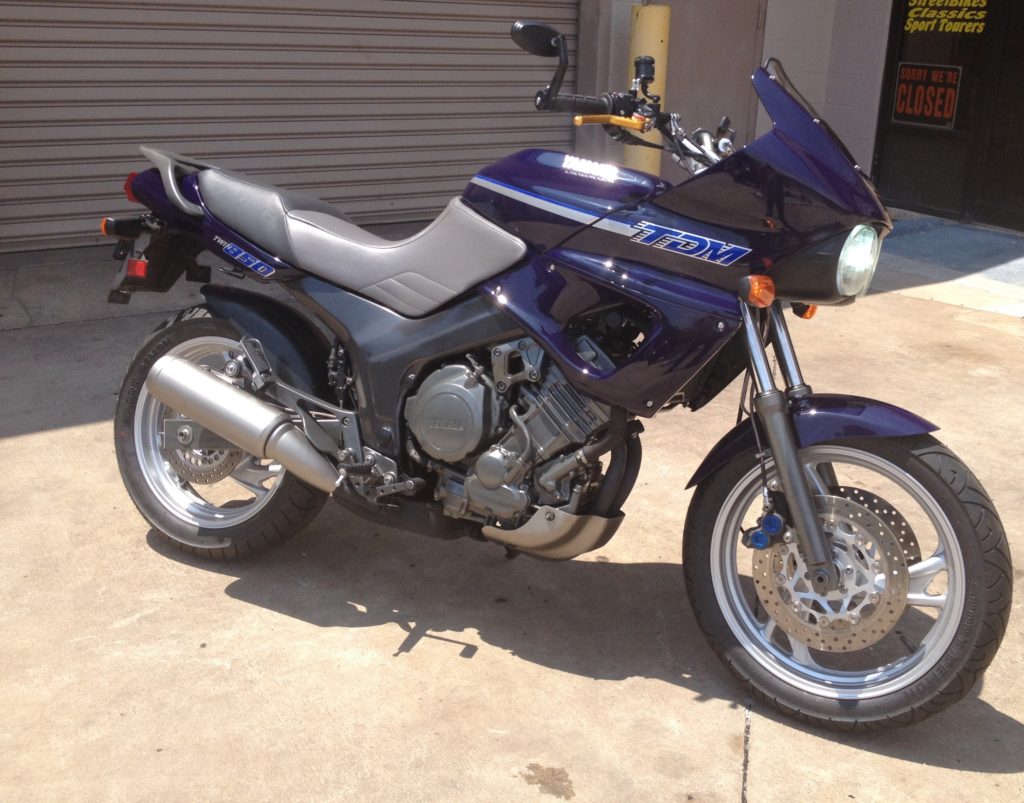 JL Orlando FL
I bought my first Moto Guzzi from Tony at PCS and found him to be fair and honest and his service work to be first class. I highly recommend PCS
😉
MS Port Charlotte FL
I purchased my Ducati Multistrada From Tony at PCS and it has been an awesome bike! Great shop and very knowledgeable and competent staff! Thanks again!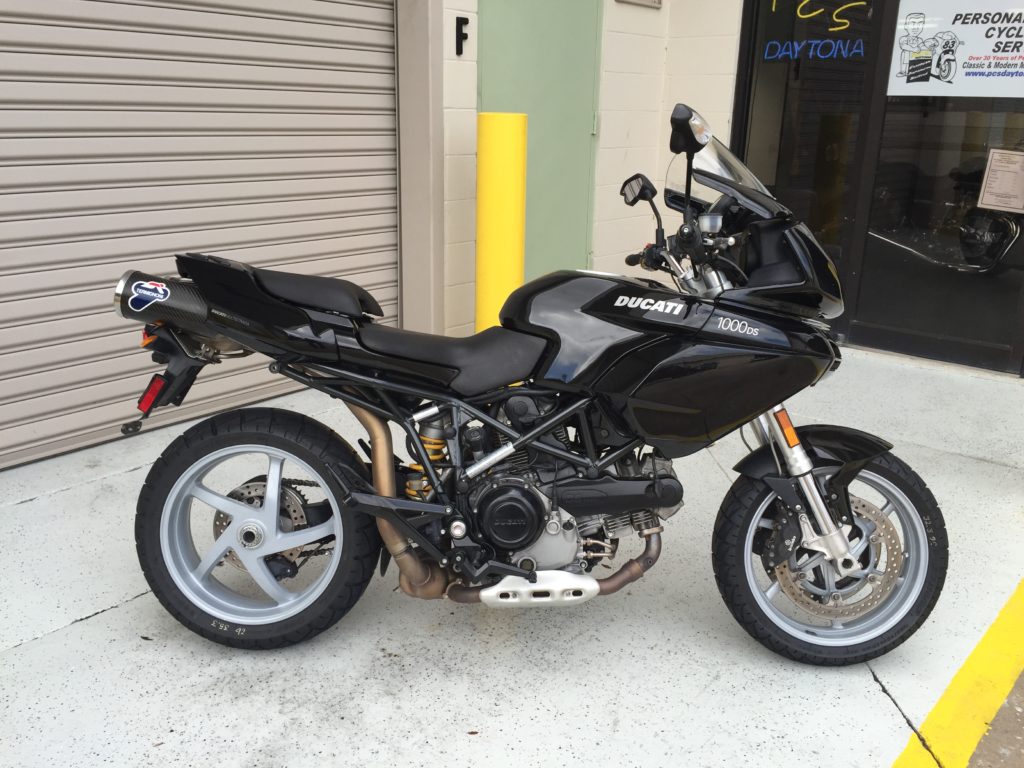 JK South Daytona FL
PCS very professional excellent clean shop got my 82 honda running like new. Thanks , Jeff
TW St Augustine FL
Always great service. Treats your bike as if it was his own.
MB Ormond Beach FL
I have been riding BMW's since college and have met a lot of mechanics and wasted a lot of money on mediocrity. Have even been taken advantage of. Then I met Tony over twenty years ago. I've bought bikes from him and he's been my chief wrench ever since. You can go to the dealer and spend the big bucks and not know who is working on your bike or go to PCS. His prices are competitive. But it's the honesty and the personal relationship that makes the deal. He always brings that extra bit of knowledge, that doesn't have to be given, that so often saves you money or more importantly a heartbreak from a failure that could have been avoided. During bike week my ol' Beemer's gas cap vapor locked…called Tony and his tip worked…I got gas and avoided doing the ol' Harley thing. Price? Sometimes you get a little more than you paid for. Is he perfect? No, but he has always made a service right. Tony and his shop is simply the best.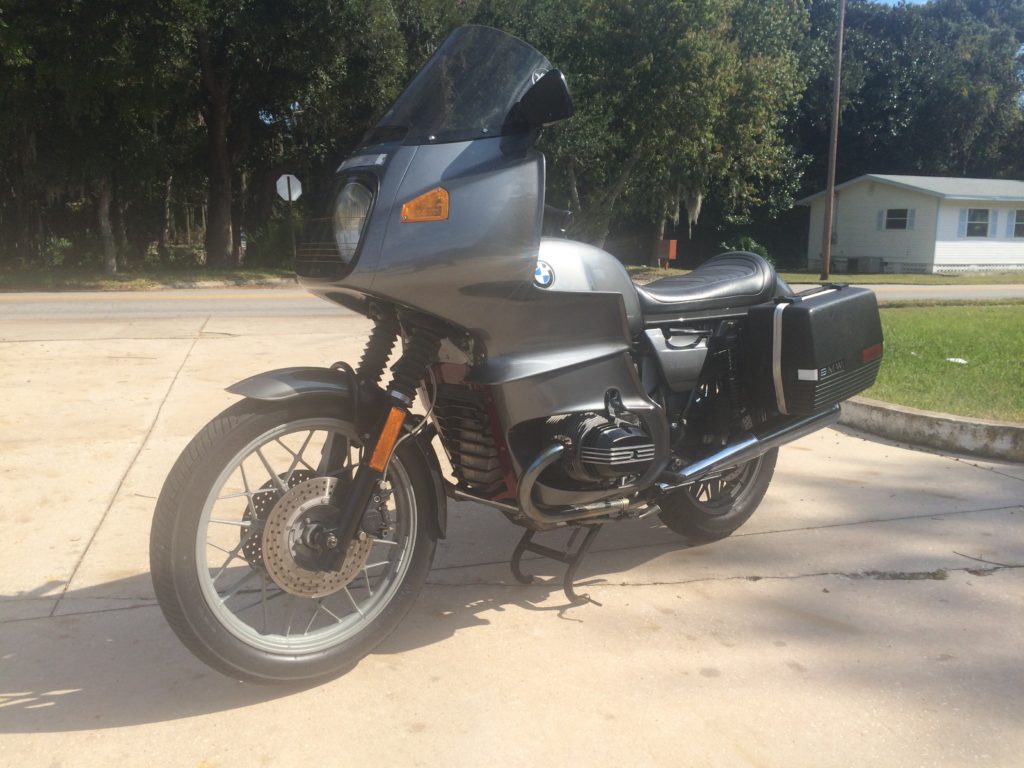 WJ Ormond Beach FL
This place is absolutely amazing, the professionalism that is exhibited is out of this world and the work that is produced is simply art. The owner, Tony takes the time to go over each and every aspect of the bike you buy or order and backs his work 100 percent .. He has been in business for a long time for a good reason. —SATISFACTION .. Thanks again Tony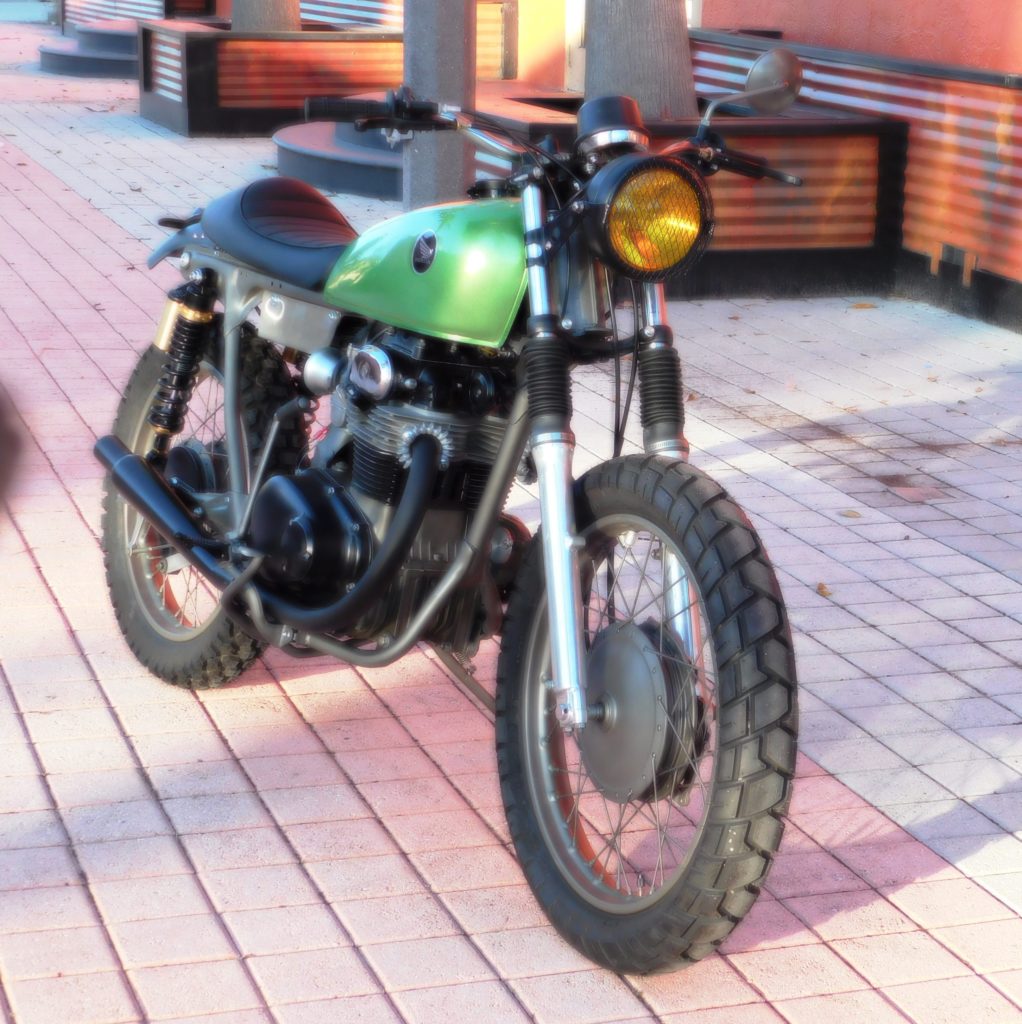 KH South Daytona
Have worked with tony for several years and he is very through and specific with his customer's needs. Has a very clean shop and knowledge of a wide variety of motorcycles. Highly recommend.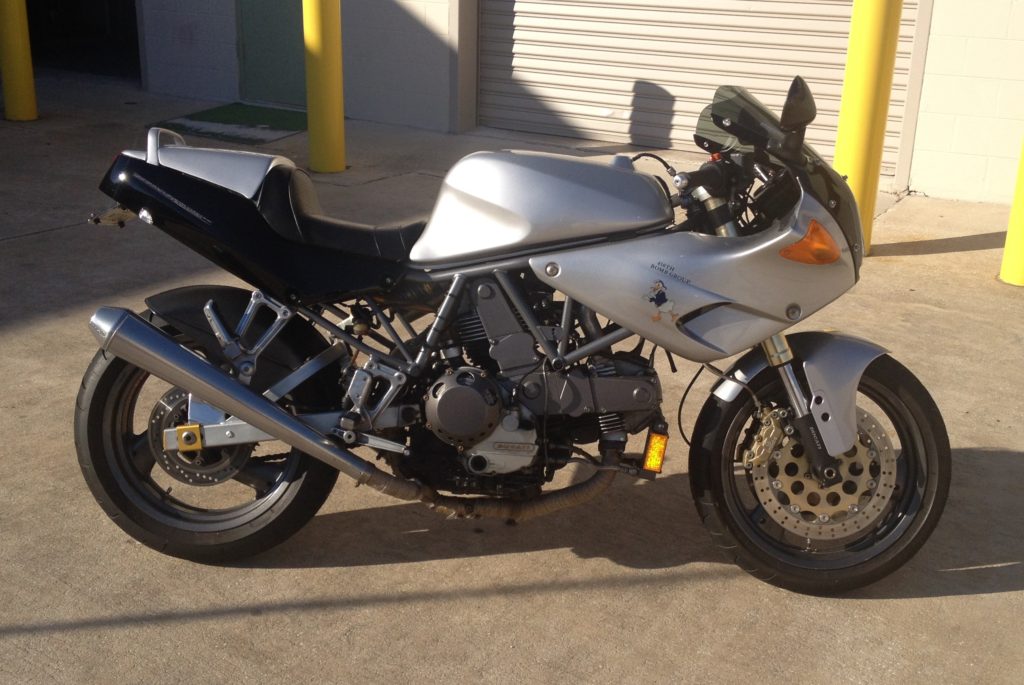 DH Deland FL
Tony and his Staff are TOP Notch, Out standing Service, Knowledge,Etc. He has been in this area for YEARS. He can do most that would leave the others behind has Plenty of experience on Vintage, European, Bikes. Not a Wyotec Parts changer. Thanks Tony for keeping my Valkyrie in TOP Shape
RM Daytona Beach Shores FL
I've been a customer of PCS Daytona for over 15 years. In that time they have serviced 7 different Japanese and European bikes of mine. They've always been honest, professional and a wealth of knowledge.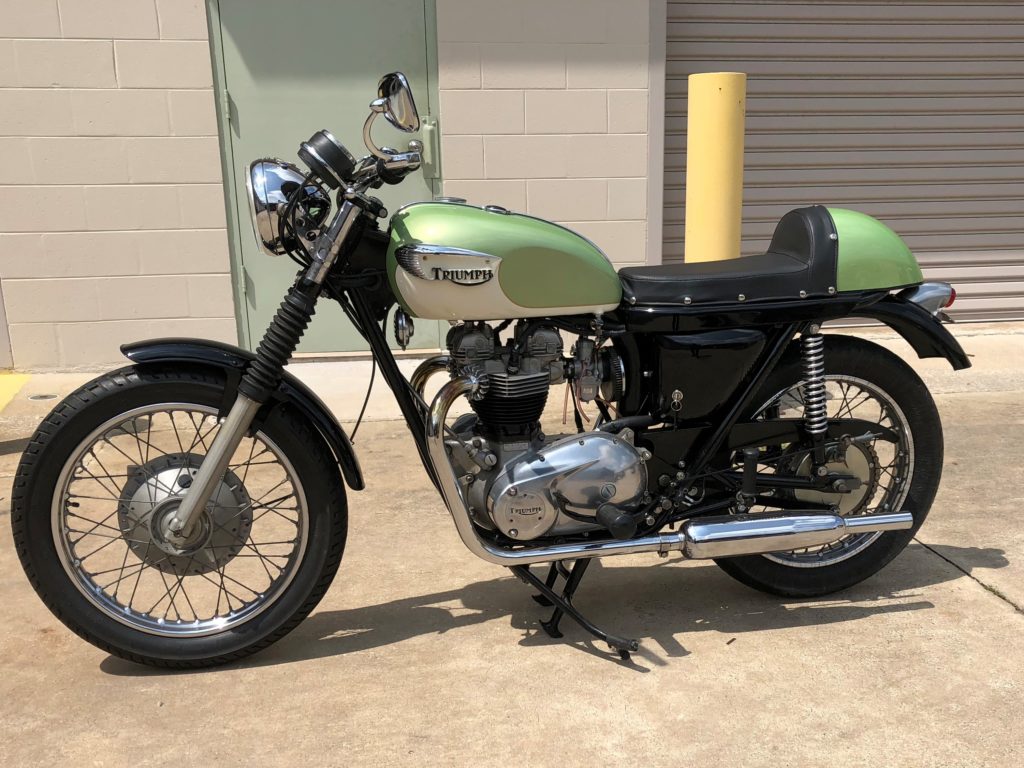 CH Ormond Beach FL
Over the years I have had the opportunity to require the services of Tony Foster and PCS Daytona for a few of my motorcycles. As a lover of old motorcycles, it is crucial to find a person/shop that has the knowledge of someone like Tony to repair and maintain these machines. If you are looking for a local shop to handle repairs and modifications to your bike, you have found it here…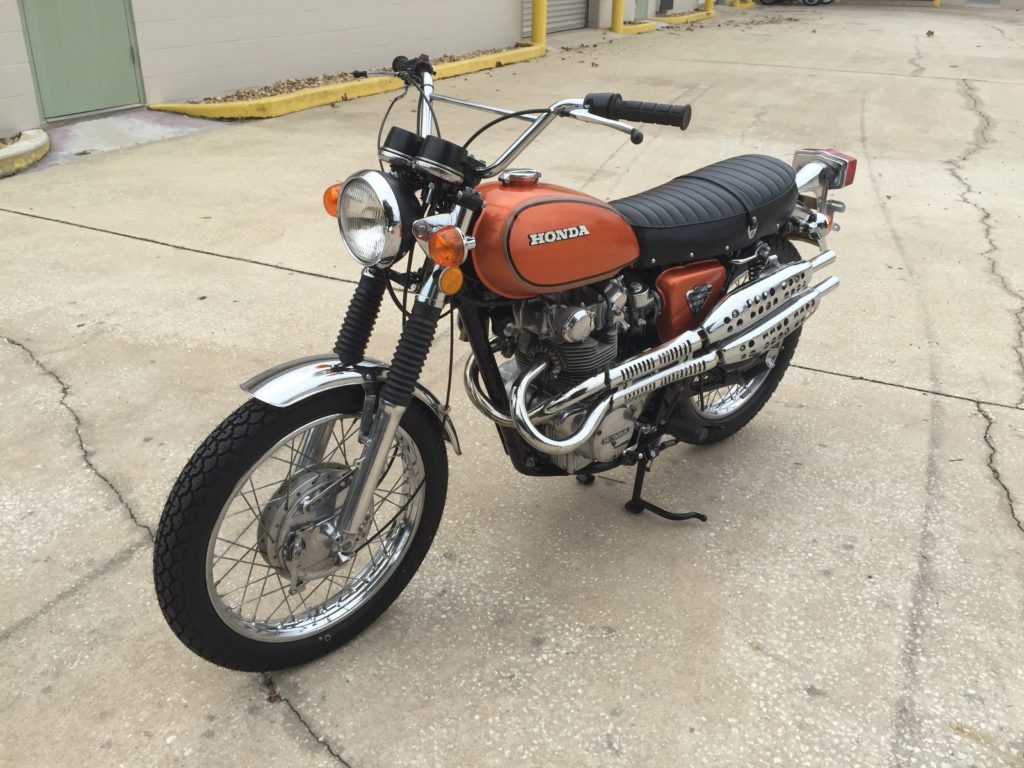 KH Charlotte NC
Great experience with Tony, as usual. Amazing build that he was able to bring my initial vision to life. If you want quick and cheap, probably need to find another shop. If you want it done right with follow up ensuring your satisfaction, this is the place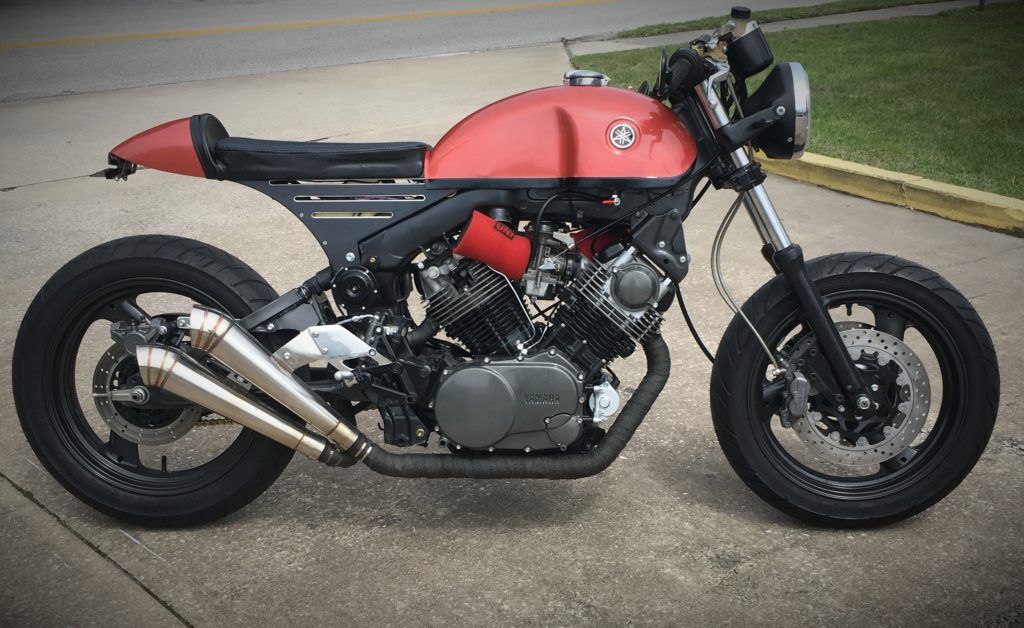 MC Longmont CO
Very happy with the bike. All as advertised and great assistance with shipping………… Thanks again for a nice bike and a good addition of a rare bike to my collection.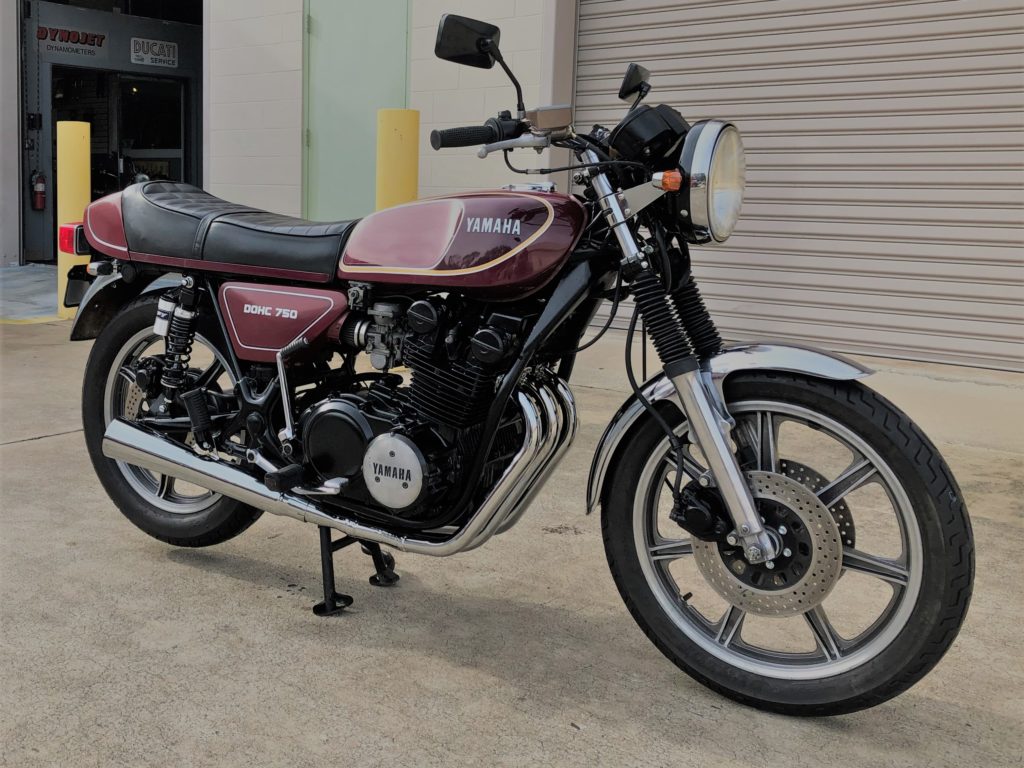 SJ Ridgeland SC
It was a pleasure… very happy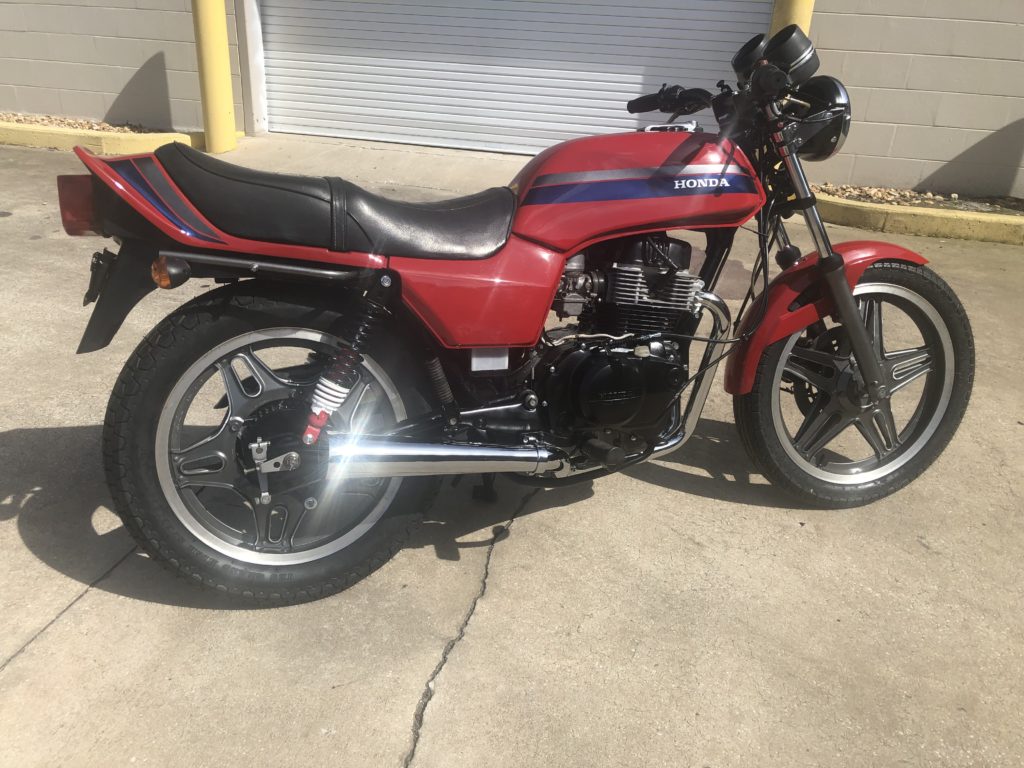 AC Nashville TN
Yeah, that was probably it! Cool. I'm happy with it!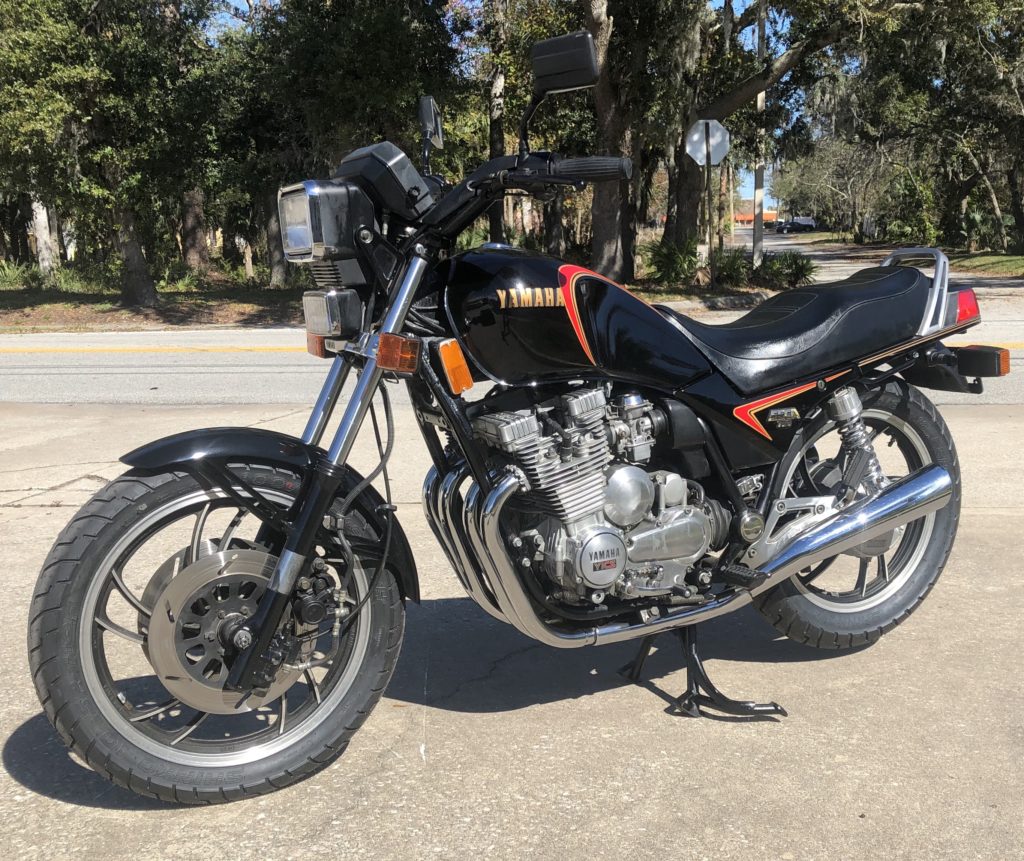 JC Buffalo NY
I would like to thank pcs cycle for their professional tuning of our Moto Guzzi dirt track Racer. very knowledgeable shop willing to help with any type of motorcycle.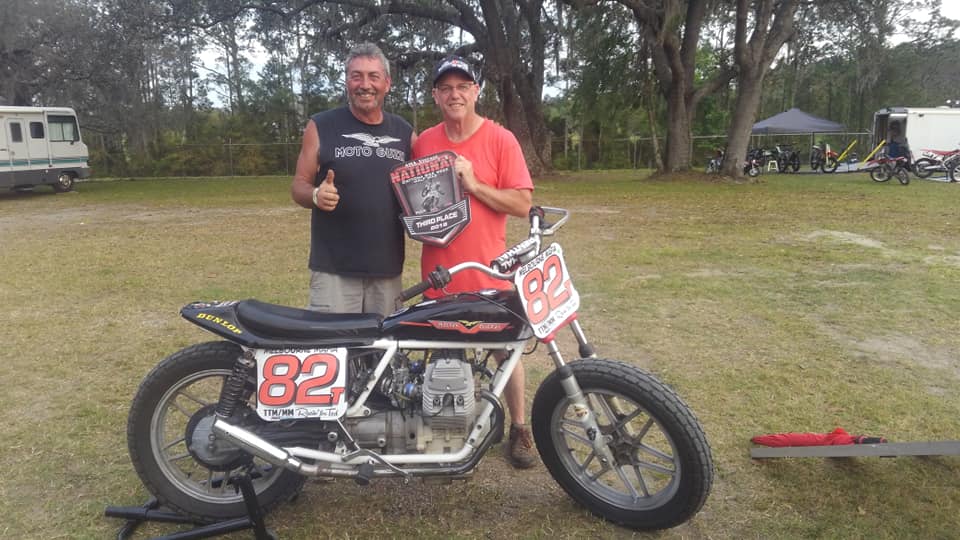 PB Port Orange
Tony was awesome. Helped me out in a pinch. Broke down a block from his shop and had me running in under an hour!!! Highly professional and a genuinely nice guy. Highly recommend and will be using his shop for future service!! Thanks again.
MS Dubuque IA
great dealing with PCS……….73 TX650 as described, flawless transaction. I am VERY pleased.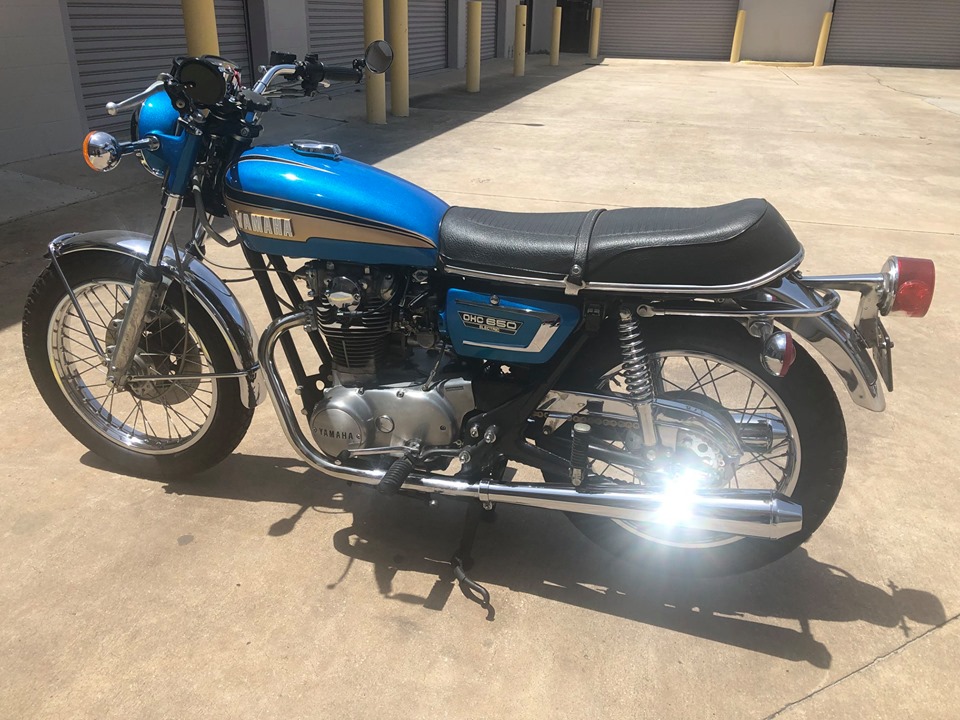 DJ Pam Coast
Tony did a great job sorting out my 1978 Kawasaki KZ 1000 I would recommend him to anyone having a issue with their motorcycle. Tony created this masterpiece 15 years ago.