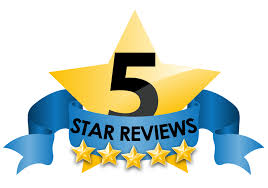 CM- Winter Park FL
I've known Tony since 2004, I know that because my first visit to PCS was on my Aprilia bought late '03. Since then Tony has serviced, repaired or restored half a dozen of my motorcycles and sold three on consignment. I've consistently found Tony and PCS to be professional, knowledgable, creative and cost effective and have recommended PCS to numerous other motorcyclists. He picks up and delivers and one time put other work aside to replace a defective fuel pump in my vintage Ducati and get me back on the road. Tony and PCS have been an invaluable resource!
TH- South Daytona FL
For the past several years, I have had my motorcycles serviced at PCS in South Daytona. More than once, they have had to come and pick up my disabled bike and bring it back to the shop. When they have done so, they have never acted as though it was a burden or an annoyance. Repairs and maintenance done at the shop have always been complete and effective. Management and staff at the shop are always courteous and professional. They know their stuff, and I recommend them to anyone who asks about motorcycle service and repair.
KW- Orlando
Apparently PCS Daytona hasn't had much of a focus on Google reviews, so the negative remarks of one person are giving a highly inaccurate representation of the company. Check out PCS Daytona on Facebook to see far more reviews and a better depiction of them. My experience with PCS Daytona & Tony has been nothing short of amazing. I'm not sure what's more impressive, Tony and his teams bike building skills, or Tony as a human : ) He's the exact type of person I like doing business with, someone who values integrity and goes out his way to help you out. Won't go into too much detail as I'm sure Tony doesn't want more people like me around ; ) but on just a few days notice Tony drove a trailer out to me, brought my bike back to his shop & offered to store it there for me free of charge for quite an extended period of time. Really great guy! And as far as the bike goes… well I've always been more of a crotch rocket guy, this was my first non-crotch rocket bike, and I get more compliments on this one than any bike I've ever owned! The typical reaction is praise, then disbelief when I tell them what I paid to have it built! Go to Tony with a vision of what you want and he'll make it a reality (at a very affordable price)!
AC- Ormond Beach FL
I have known Tony since the late 90′, he has done service on my Ducati's and also built a 900 SS resto mod for me which a enjoyed very much. Tony/PCS Daytona also has in the past handle the sale of a couple of bikes for me, so for the 20 years I have dealt with this business , never an issue with quality of work or money. Check out his FB page and see for your self. FYI; not a storage unit and not in the hood, a business complex it's more like it
JT- St Augustine FL/Oregon
PCS Daytona has a 4.7 rating on FB with 2200 followers, so what is up with this low Google rating? I looked up that first review and the guy is a super complainer! I used PCS for 10 years to service and repair my Motorola Guzzis, Ducati, BMWs, etc. He was always fair, truthful and stood by his word. I would have no problem doing business with PCS again.
RW-South Daytona FL
My name is Richard Whitson, CCS expert formula one and unlimited superbike winner at Daytona in 1985. I can tell you that Tony knows more about motorcycles and the ways to repair them than anyone I've ever come across. I've been on bikes including race bikes for over 45 years and have seen a lot of techs but none hold a candle to Tony. If you want it fixed right the first time, get with PCS Daytona